Aug. 20, 2020
Feizhou New Materials took part in the 2017 Waterborne Coatings Annual Meeting and made a keynote speech
On December 13,the National Waterborne Industrial Coatings Coatings Industry Committee Annual Conference and the Waterborne Coatings Technology Seminar ended in Beijing.Members of the Water Coatings Commission from all parts of the country,experts from the Water Coatings Commission,and representatives from outstanding industry companies attended the meeting.The conference focused on the topic of"focusing on the development of water-based coatings and focusing on research and environmental protection innovations"and conducted in-depth exchanges on specific issues existing in the industry through topic exchanges,topic sharing,and topic discussions.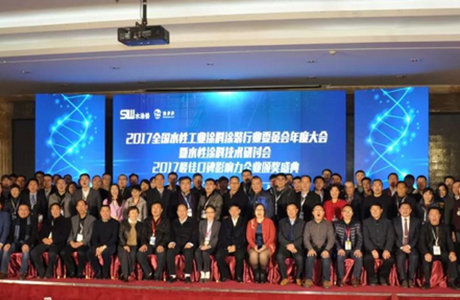 During the meeting,leaders of the National Waterborne Industrial Coatings Coatings Industry Committee,Zhang Wei,and Secretary of the Water Coatings Commission,Liu Zhai,and other leaders of the association delivered speeches respectively.Zhang Wei,director of the Water Coatings Commission,believes that paint companies should take ownership of environmental protection technology innovation,participate in the governance of social living environment,and continuously upgrade and develop new technologies,new processes,and new products to achieve a win-win situation for enterprise development and social construction.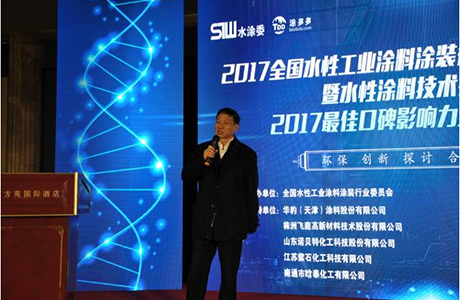 Liu Zhai,secretary-general of AQC,pointed out that the development of environmental protection coatings is the trend of the times,and water-based coatings have become the main force in this direction.However,there are still many problems that need to be solved in the process of development.How can the industry change the process of converting oil into water?More stable?She believes that promoting the formulation of related industry standards is an important starting point.She explained that the latter will focus on the intellectual reserve of the expert committee of the Water Coating Commission and do a good job in related work.It also hopes that the member companies can actively participate in the project and let water participate in it.The Tu-Culture organization has more vitality and further promotes the healthy development of the industry.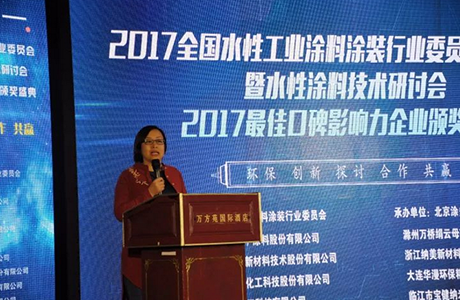 In addition,Liu Zhai delivered a keynote speech on the topic of"How to use e-business thinking to promote the development of the industry"as the CEO of Tu Duo-do.She systematically introduced the growth background of Tu Duo Duo,the problems he was committed to,and the development status and the later stages.planning.She pointed out that under the direction of the national policy,industrial e-commerce has ushered in a rare opportunity for development,but also provides a direction for companies to rely on the platform to significantly increase operational efficiency.She believes that seizing the opportunity and the platform to jointly upgrade the transaction model,participating in the business harvest in addition to the present and future.