Aug. 25, 2020
The Pudong International Chamber of Commerce in Shanghai is a joint and non-profit society organized by the relevant enterprises, institutions, economic organizations and other commercial or academic institutions engaged in international business activities in Pudong. Since its establishment in 2007, there are currently more than 1000 member enterprises, and it has a wide range of industry coverage and representativeness in the Pudong foreign trade and economic cooperation industry.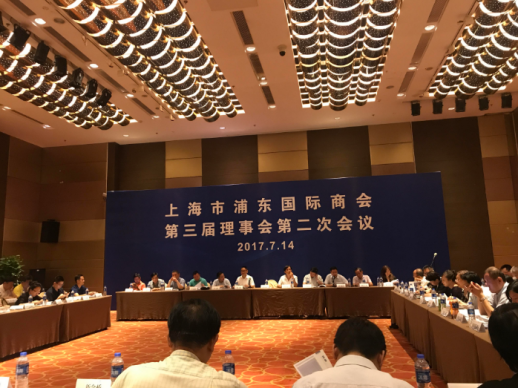 In July 14, 2017, the second session of the third session of the Council organized by the Pudong International Chamber of Commerce was held in Shanghai. The meeting invited many members of the board of directors, enterprise representatives, including CITIC, Mei Teng, PetroChina, Pudong import and export, BASF New Materials and other well-known enterprises representatives.
general manager of Mingguang Feizhou new materials co.ltd attended the meeting for a long time. In the course of the meeting, FEIZHOU was nominated as the governing body, which is the affirmation of the achievements in the past 15 years.