Sodium oxygen grade molecular sieve are mainly used in PSA oxygen generator for generation of high purity oxygen with the advantages of faster adsorption rate, higher oxygen production rate and longer use life. They are the substitute of 5A (CaA) type molecular sieve. Normally,Sodium molsieve is designed for portable oxygen generator 1-5L/Min, Sodium molsieve is designed for industrial oxygen plant, oxygen purity is up to 93%±3%.
Model

13X-HP molecular sieve

Color

light gray

Nominal pore diameter

10 angstroms

Shape

Sphere(ball)

Diameter(mm)

0.4-0.8mm

1.4-2.8mm

Loss on lgnition(wt%.575。C,1hr)

<=1.0

<=1.0

Bulk density(g/ml)

>=0.62

>=0.62

Crushing strength(N)

/

>=30/piece

Static H2O Capacity(wt% RH60%,25C)

>=30

>=30

Static CO2 Capacity(wt% 250mmHg,25C)

>=19.8

>=19.8

Attrition(wt%)

<=0.2

<=0.2

Particle Ration(%)

>=95

>=97

N2 Capacity(ml/g)

>=8

>=8

N2/O2 Selectivity(a)

>=3

>=3
Application:
1. Sodium molsieve Industrial sieve beds used for industrial oxygen concentrator in Waste water treatment field.
2. Sodium molsieve beads used for oxygen concentrator in Aquaculture field for fish farming.
3. Sodium molsieve bead for oxygen concentrator 1-5L/Min in medical oxygen market.
4. Oxygen concentrator sieve bed material for ozone production filed.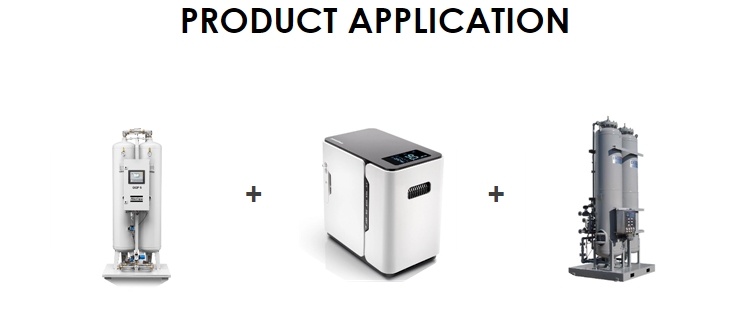 Hand & Storage Recommendation
Molecular Sieve should be handled to avoid generation of dusty conditions at the workplace. Storage in a dry warehouse is recommended. Open packages should be resealed to prevent contamination and adsorption of water or other gases and vapors. The material in bag-in-box should be used within 12 months,while bag-in-steel drum should be used within 24 months.
Regeneration
To achieve good operating performance and long life as much as possible, after a certain period of time use must be regenerated .After correct molecular sieve regeneration , make it get the low attenuation of mechanical properties and adsorption
There are two basic approaches:
Temperature variation .
Generally used in the preheating gas heating, purge molecular sieve to about 200℃, and stripping down the adsorbate .
Variable pressure .
Usually used in the gas phase adsorption process.Maintain a constant temperature adsorbent and by reducing pressure and backing purge inert gas , to remove the adsorbate.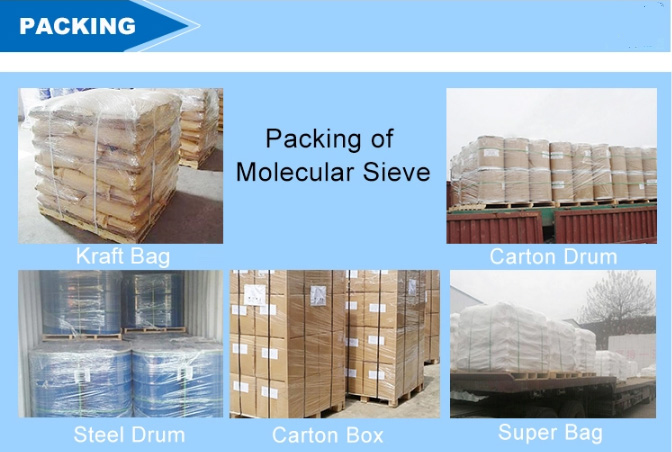 "Note:This is normal specification, in case of a particular application, application, please contact us by email at info@fznewmaterials.com for technical information."