Typical Application:
1. Molecular sieve 4A can be used for drying and removing of CO2 from natural gas, LPG, air, etc.
2. Molecular sieve 4A can be used for removal of hydrocarbons, ammonia and methanol from gas streams (ammonia syn gas treating)
3. Molecular sieve 4A can be used in dehydration of refrigerant and air in the air break units of buses, trucks and locomotives
4. Molecular sieve 4A can be packed in small bags for packing desiccant for foods, electronics elements, drugs etc
5.Deep drying of air, natural gas, alkaline, refrigerants and other gases and liquids.
6. Static drying of pharmaceutical packaging, electronic components and perishable objects.
7.The preparation and purification of Air.
8.As a dehydrating agent in paint and fuel.
Regeneration&Activation:
Molecular sieve 4A can be regenerated or activated either thermal regeneration method(Thermal Swing Adsorption, TSA); To remove moisture from a 4A molecular sieve, a temperature of 200-230°C (390-570°F)is required. Molecular sieve 4A can also be regnerated or activated by lowering the pressure in the case of pressure swing processes (PSA). A properly regenerated or activated molecular sieve can give moisture dew points below -100°C. The outlet concentrations on a pressure swing process will depend on the gas present, and on the conditions of the process.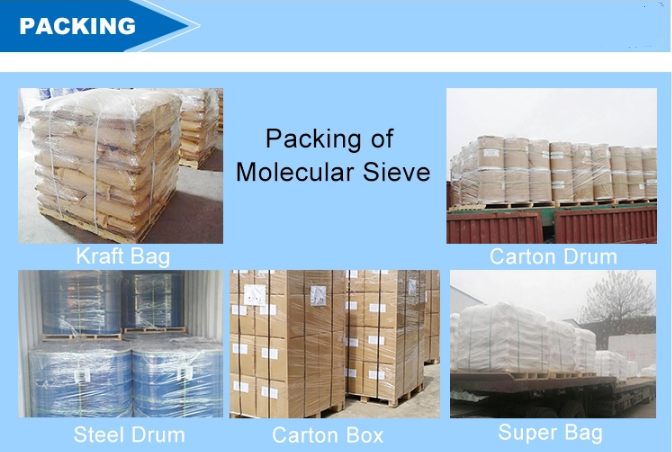 For questions on products application, orders, processing and shipping, please contact 0550-2263726 or by email at info@fznewmaterials.com