Jan. 05, 2022
The Lithium series of high-efficiency oxygen production molecular sieve is a lithium X-type aluminosilicate crystal, which is an oxygen production molecular sieve with an international advanced level. Widely used in steel, non-ferrous metallurgy, chemical industry, furnace energy-saving transformation, environmental protection, papermaking, aquaculture, medical care, and other industries.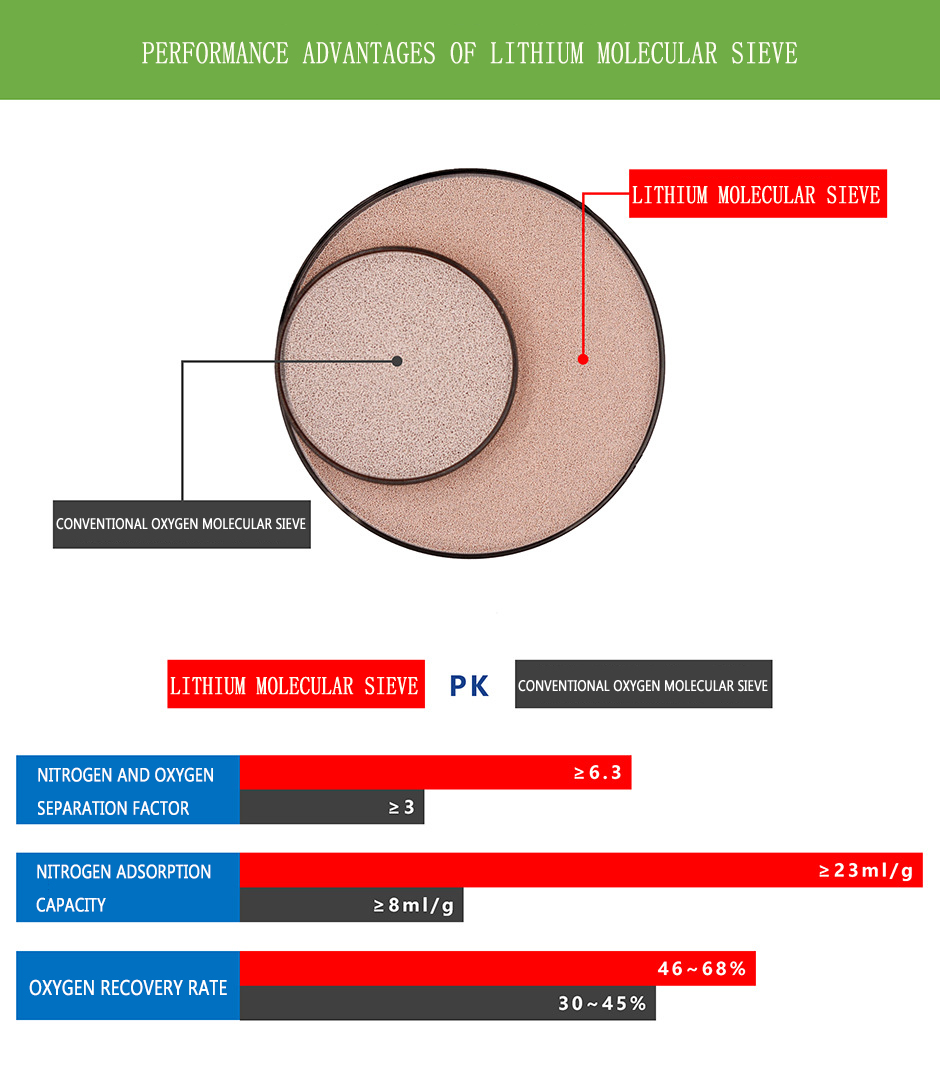 The Lithium series of high-efficiency oxygen molecular sieve is mainly used in pressure swing adsorption oxygen generation devices. It has the characteristics of large adsorption capacity, high separation coefficient of nitrogen and oxygen, and easy desorption. Its nitrogen adsorption capacity is about twice that of A-type oxygen molecular sieve. At the same time, Lithium series oxygen-rich molecular sieve has good wear resistance and long service life. Therefore, the use of Lithium series oxygen-enriched molecular sieve to produce oxygen can significantly reduce the energy consumption of oxygen production and the operating cost of the device
, Improve economic efficiency. The Lithium product is a high-efficiency oxygen molecular sieve used in high-end small medical (home) oxygen generators.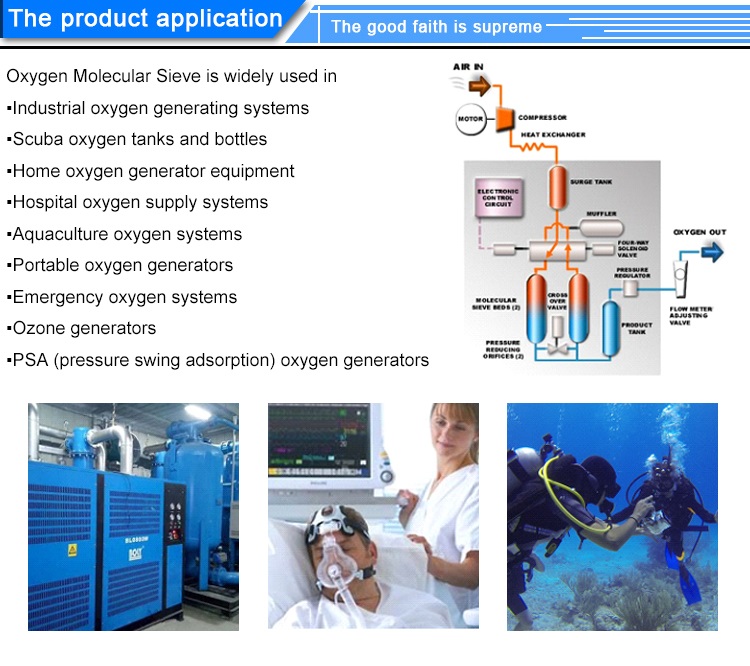 "Note:This is normal specification, in case of a particular application, please contact us by email at info@fznewmaterials.com for technical information."