Dec. 02, 2019
On December 2,the 21st Chinacoat exhibited in Pazhou,Guangdong Province.More than 1,300 companies from all over the world set up booths on site.The domestic superior paint raw material production company Mingguang Feizhou New Material Co.,Ltd.brought its advantage new material product attapulgite to participate in the exhibition. This product has been widely recognized by many exhibitors for its many advantages such as environmental protection,anti-sinking and anti-sagging.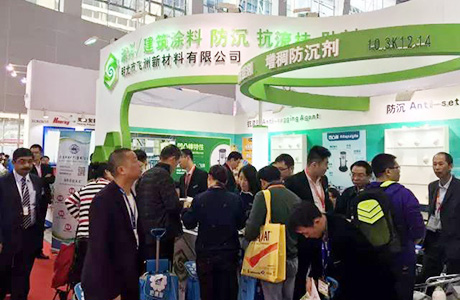 In front of the booth of Feizhou New Materials,a measuring cup with experimental items attracted exhibitors to stop.Under the explanation of the staff,the suspension effect of the experimental materials in the measuring cup surprised everyone.Hua Yan,general manager of Feizhou New Materials,said:"The raw materials of Feizhou attapulgite are formed by the evolution of volcanic ash under special conditions over millions of years.As a natural raw material resource,it is precious and rare."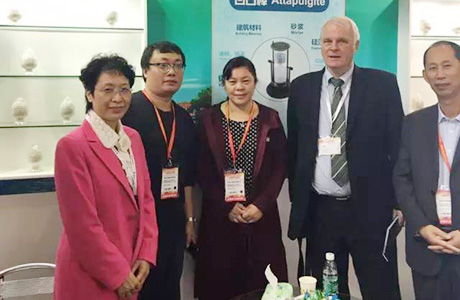 It is understood that the relevant minerals of Feizhou New Materials are unique to Asia.After the development and utilization of the Feizhou attapulgite,it has been applied in the coating field.Experiments have found that the attapulgite materials can not only make the paint products more green and environmentally friendly.Moreover,compared with the same performance material(cellulose),it has more prominent effects such as anti-sinking and anti-sagging,and can effectively reduce the production cost of the paint.